We have a strong desire to optimize each of our solutions to provide our clients the optimal balance between quality and price. Please contact us so that we can offer you a tailor-made quotation that will match your needs. You will get an initial response within one business day of contacting us.
LET'S TALK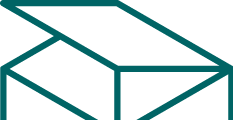 SM Logistics headquarters are located in Chiang Mai, Northern Thailand.
Chiang Mai is also the commercial hub of the North and the second largest city in Thailand, home to some of the country's best universities, cultural attractions and a thriving business community comprised of locals people and foreigners.

SM Logistics Co.,Ltd.
25/1 Moo 2, T. Pabong, A. Sarapee
Chiang Mai Thailand 50140
Tel. +66 5326 3350
Fax. +66 5324 9854
Email: info@smlogistics.com