Our services range from simple collection of goods and transport to more complex operations leading to a comprehensive package for a door-to-door delivery.
Information, material and financial flows are managed throughout the whole process to optimize efficiency and provide a tailored solution according to your needs. We constantly refine our transport, regulatory and financial procedures to deliver a cost-effective service while answering your queries at every step. We guarantee a response to your requests within 24 hours. Our expertise and local know-how also give us the opportunity to design more value-added services and on-site solutions.
They are bundled in six categories: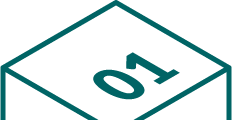 SEA FREIGHT & AIR FREIGHT
- WE BOOK
Air freight:

When time is a primary factor for your cargo shipment, we are able to take care of the air freight booking under the conditions and with the level of urgency you require. Our staff ensures smooth, hassle-free coordination and delivery of your goods to their intended destination, on-time and on-budget, allowing you to focus your energy on your core business. Coordination with the freight forwarder is made smoothly while keeping you up-to-date. SM Logistics handles all the compliance and security requirements to prevent your shipment from being delayed. Those time-consuming procedures are managed with efficiency, paperwork is processed and managed according to national regulation. Our experts can assist you with their operational knowledge of administrative processes in any part of the world. Moreover, we use the most reliable air carriers so that your cargo arrives according to your instructions.
Sea freight:

When budget is your main concern for the shipping of your cargo, SM Logistics arranges only the most trusted and reliable sea liners, no matter the size, type and frequency of your shipment.
Our experience enables us to choose the most cost-effective option, offering you frequent departures to various destinations and different route alternatives.
Our team has the ability to guide you through the maze of port regulations and processes, handling country standards but also managing a combination of transport modes to optimize transit times. Our experienced staff has the local knowledge to work out country-specific compliance matters. We provide two types of services: full container load (FCL) and less than container load (LCL). We can offer a vast range of sea containers to match the size of your cargo, which specific dimensions will depend on the container owner.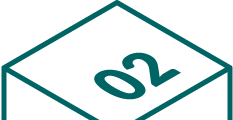 WAREHOUSING & DISTRIBUTION
– WE STORE & DISTRIBUTE
Distribution:

We can collect your goods and move them from point A to point B, whether you need us to pick them up in neighboring countries or not. SM Logistics meets your domestic shipping needs from Northern to Southern Thailand, Lao, Myanmar and Cambodia. Domestic shipments can be completed in one to five days, depending on the delivery location and within three weeks for neighboring countries. We manage your cargo safely whether it is a full load shipment, a partial load or consolidated. We handle all paperwork concerning standard shipments and we are able to pack your cargo knowing local transport conditions. Inland transportation is completely handled whether it is container trucking or local courier delivery.
Warehousing:

SM Logistics has the capacity to store your shipment at its modern warehouse and distribution center facilities in Chiang Mai and you can also benefit from our inventory manual review, the order preparation and advice tailored to suit your particular needs according to your schedule (one-off, seasonal or ongoing operations). Our facilities provide a flexible space to support peak and seasonal demands. Our location in Chiang Mai is easily accessible on major highways and close to the airport. Our warehouse is able to receive and ship in compliance with intermodal needs. It works in synch with your long-term warehousing or short-term regional storage requirements so that you can free up your own store rooms.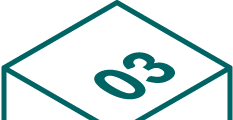 PACKING & LABELING
– WE PACK
Packing:

Our Warehousing Solution is not only about holding stock. In order to reduce your time-to-market, you can completely outsource your packing operations to the SM Logistics distribution center. Whatever the size or shape of your product, or its quantity, you can count on SM Logistics for a professional interaction and secured handling of your shipment. We offer a range of services including tailored packing and labeling, but also bundling, breaking down pallets and shrink wrapping. This process is crucial for you improve efficiency and focus on your core tasks. Our team has the ability to follow each of your specifications, but is available to give personal advice about crating and container loading with appropriate packaging. We can also offer package material procurement to best secure your goods depending on their fragility. Our manual assembly line guarantees flexibility and specializes in tailor-made packing: we can deal with bundle-wrapping, blister pack, flow-wraps, foam, cardboards, cello wrapping, and others.
Labeling:

Packing and labeling are key operations for product launches and promotions in any market, and must be handled by professionals. Applying price stickers, bar codes, security tags and other promotional labeling is ideal to have all your products prepared for distribution from a logistics center. We can easily receive your packing and labeling supplies and coordinate the labeling of your individual products during packing. Our experienced staff will control the labeling and packing process ensuring that each item has been accurately packed to your specifications. With flexibility in mind, our staff can also help you manage peak season rush and meet your last minute changes or requests. The careful and accurate packing and labeling of your products is a high value service that we help you make the most of.

We also offer a complete Amazon FBA package, where we collect your goods from suppliers, pack them, label them and distribute them to the relevant Amazon warehouse.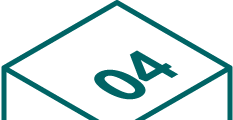 IMPORT & EXPORT CUSTOMS MANAGEMENT
– WE FACILITATE

Customs paperwork is the most challenging and complex issue in transportation. SM Logistics can act as a customs broker and handle any documentation on your behalf. International shipments require customs clearance and our knowledgeable staff are the best qualified to give you the proper insight into this matter.
Our team supports you by arranging all proper export and import licenses and by delivering your shipment in full compliance with your country's specific requirements, from teak and Buddha licenses to regalization in the UAE. We can help by coordinating any special certifications for your most precious cargo such as antiques or fine art. We simplify your customs procedures and manage all necessary authorizations and various administrative bodies. Working with you closely, we ensure the timely flow of information and documents supporting your shipments, avoiding any penalties, fines or delays.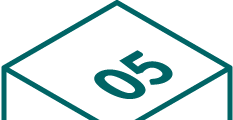 QUALITY CONTROL & CUSTOMER SUPPORT
– WE OPTIMIZE & COMMUNICATE
Quality Control:

Optimization of your production orders and products' quality is our main concern. Our professional team is able to detect faulty items from your suppliers and bridge the cultural gaps by training them on new processes or production requirements. Unsellable products are huge profit-drainers, with SM Logistics we hand check all your products; implementing western standard quality control procedures with regular checks across all our processes. SM Logistics also considers the necessary treatment procedures for the materials in your products and can advise or execute necessary fumigation and licensing requirements. We will provide the local government's sanitary certifications to prevent your product from any customs hurdles on arrival. SM Logistics is the ideal partner to help you fulfill your commitments to your own customers and yourself.
Customer Support:

If you leave your shipment in our hands, we will do everything in our power to ensure delivery at the required time and location and on budget. We take care of your products as if they were our own; transporting them seamlessly across international borders ensuring their security in all environments. We know what the stakes are for you and we constantly strive to offer the best customer experience. Ensuring great customer support, we commit to answer your queries by e-mail or phone within 24 hours and to provide pro-active follow-up service in case of any issues. We are able to anticipate your needs and provide cost-effective tailored solutions that add value to your business.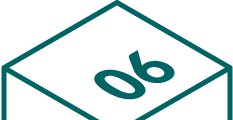 CUSTOMIZED DOOR-TO-DOOR SERVICE
– WE DELIVER
Door-to-Door Service:

Complementing our distribution service, we can organize the international shipment of your cargo from our warehouses or your suppliers' factories until the final destination in your home country in accordance with your requirements. We drive value by designing integrated solutions that comprise of every procedure from collection of your goods, packing and labeling, customs management, insurance, freight booking, up to final delivery at your doorstep. Our thorough logistics processes allow us to offer you the possibility of choosing any one, or a collection of several, of our services at your convenience. We will build you a bespoke logistics solution, endeavoring to always have the utmost flexibility and identify efficiencies for your business along the way.
House Moving:

We can also manage the transportation of household belongings for private individuals moving across borders. Our solutions are highly customized according to your needs, selecting the best partners in our network to ensure timely and safe delivery of your precious personal belongings. To accompany you in this process, we chose experts tailored to your circumstances because we understand the importance and the emotional stakes of personal. This integrated delivery solution will free your time and resources relieving you from a stressful situation. Let us help you.
A COMPLETE FULFILLMENT BY AMAZON SERVICE (FBA)
– WE HANDLE AMAZON FBA FOR YOU
SM Logistics can help take care of all your Amazon FBA needs for your business. We pride ourselves on being the only company in Chiang Mai to offer you a comprehensive FBA service.
We give you an entire white label FBA service. If your business ships by Amazon but you don't want to do the hard work let us do if for you.
Working with us means that we will take care of all your FBA needs.
This includes pick-up, QC, packing, labelling and delivery.
All you have to do is send us your packing slips and we will take care of the rest.
It's a guaranteed Amazon FBA service to give you complete piece of mind for your business.